D'Arts - decorative printed wallpaper
THE ART OF PRINT
Specialist Printed Wall Coverings- Customisable on a rich selection of substrates
For Scenic wallpaper patterns we can take any room and adapt the layout according to your needs
Through digital printing it is possible to customise scale, patterns and design layouts. We work with you to adapt to your design schemes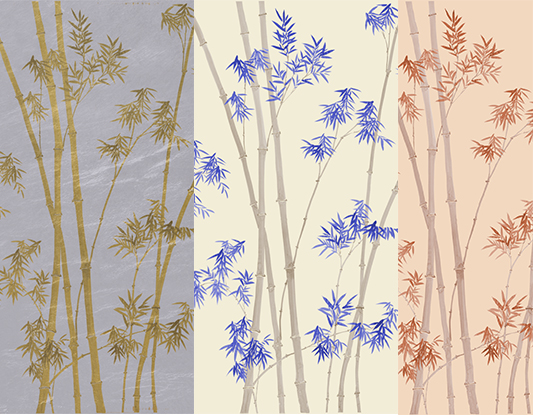 There is a large choice of colours, materials, substrates and finishes to choose from. Colours can be customised to match your interior design scheme.
Inspired from hand painted art, originally from paintings, embroidered silks, screens and porcelains, these are now exquisitely recreated for decorative wallpaper. Until now, exclusively hand painted, we now also offer specialised printed designs from the golden ages of Chinese culture that bring a unique and rich ethnic style through timeless heritage design patterns.
Inspired by Asian artistic culture, D'Arts also uses decorative motifs to evoke spiritual philosophies based on traditional Chinese culture and East Asian
These designs are always in demand and truly timeless.